mentoring & Coaching network
The Mentoring & Coaching Network (MCN) connects EIT Health´s individual Experts, Partners, Institutions and Corporations, and leverages this robust European platform of expertise to best support health and healthcare entrepreneurs and their Start-Ups through Mentoring.

The MCN has as core purpose to facilitate these connections and know-how exchange, helping Healthcare Start-Ups to get support from the person that has the expertise needed at that very moment.

To best support the Start-Ups, specific Expert Mentoring Programmes are available to address your specific need. These include Programmes as Flash Mentoring, Onsite Mentoring, etc. 

"EIT health´s core value is to facilitate connections and exchange know-how, helping health and healthcare start-ups get advice from that person who has the expertise needed at that very moment".


"Finding the right subject-matter expert to tackle specific technical challenges and create your minimum viable product (MVP), identify the right person to validate your product-market-fit, or finding just that business expert to help prepare for financing or your next investment round - all make or break inflection points"


Why join the eit health MCN
- We are building the go-to EU platform of Healthcare subject matter experts
- At EIT health we work with world-class and innovative healthcare Start-Ups
- Established Mentoring Programmes, ensuring the engagement is successful
- Our local Business Creation Managers guide you through the process
- And above all, the opportunity to reach out, connect and grow together
 
Sign up as Start-Up Mentee!
Tap into the vast network of subject matter experts and learn how they can support your company´s growth through structured Mentoring Programmes.
More information for Mentees.
 

Sign up as an Expert Mentor!
Share your expertise with those eager to learn and support promising Healthcare Innovations across Europe.
More information for Mentors.
Please reach out to mohammed.rahmouni@eithleath for more information.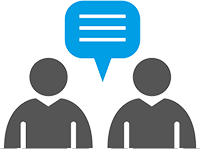 Engage as Partner organisation
The Mentoring & Coaching Network works closely with large organizations by either facilitating specific mentoring expertise or leveraging their pool of experts for external Venture projects. 

Contact the MCN team here to learn more.